MBBS in Georgia.
Studying MBBS in Georgia is something worth considering in case of students who wish to study MBBS in Europe. The students need to know both the angles while taking the decision to study MBBS in abroad at low cost.
Indian students having lower academic such as 60% in PCB and still wishing to go for high quality try to select lower cost MD / MBBS in Georgia. The country having 100% literacy rates is one of the achievements of the country, which signifies the rich educational background of the nation. The students who want to study MBBS in Georgia are offered several benefits and thus making Georgia, one of the favourite and top choices for MBBS course and establishing a well-defined career ahead. The MD / MBBS in Europe is always 6 years program including internship. Georgia follows EU pattern of education and minimum 360 credits are required which is possible in 6 years. Another benefit associated with the Georgian Universities is as soon as you complete the degree. all you need is to apply for the screening test and upon qualification; you are licensed to practice MBBS in Georgia. Indian students applying for study in Georgia at government medical universities are eligible to appear for licensing exams such as MCI screening test. The MCI registration as given is a significance to be a registered medical practitioner.
UNIVERSITY NAME & DETAILS; DETAILS: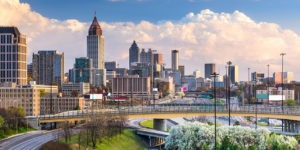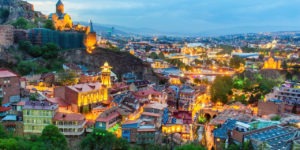 Geomedi University
David Tvildiani Medical University
Akaki Tsereteli State University
IvaneJavakhishvili Tbilisi
State Medical University
Heybusak Medical University (Armenia)
Georgia is sovereign state of Caucasus region of Eurasia. the country has the population of around 3720400 as per 2016 estimates and has the density of around 53.5. The country is the member of the Council of Europe and has a rich culture and traditions. The capital of Georgia is Tbilisi. which is also the largest city of the country and is located on the banks of River Mtkvari. Georgia country medical education is famous across the world. The country is the member of the Council of Europe and has a rich culture and traditions. The country is bounded by Turkey and Armenia to the south, Black Sea towards its west, Azerbaijan by the southeast and from Russia to the north.
The Georgian culture has also got its roots from several other cultures of the world, including Roman, Greece, Byzantine and Russian Empires. There are many WHO recognized medical colleges in Georgia. Students who wish to study MBBS in European countriesare choosing Georgia as their study destination due to various reasons. The simple reason is that the Agents representing various universities of Georgia are misinforming the students about the status of Georgia with respect to the European Union.
GEORGIA MOST BEAUTIFUL PLACE AROUND THE WORLD
About Georgia